Thursday, March 11, 2010
6:16 AM |
Posted by Rebecca |
|
Edit Post
1.
Free shake on your birthday at Iceberg Drive Inn!!
More info
HERE
2.
SuperStar Barbie $3 for one week only to celebrate Barbies birthday!!
More info
HERE
3.
Customized Photo Makeup Bag: 3 for 8.00 Shipped!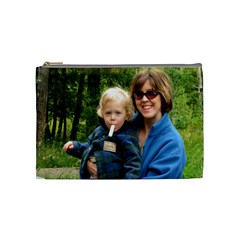 More info
HERE
4.
Crocheted Headbands for .42 at girlscrochetheadbands.com! Flowers and Bows from $1 to $2!
More info
HERE
5.
Vitamin Deals at PuritansPride.com! Save $15 off $30 order plus Free Shipping!
More info
HERE
6.
Love books? 200 former Best-Sellers $3.99 each plus FREE shipping over $25 at Barnes and Noble!!
Click the Bargain Books tab and you will find a link to all 200 $3.99 books!
More info
HERE
7.
Wii Animal Crossing: City Folk $19.99 plus shipping at Amazon.com!
More info
HERE
8.
Printable coupon for $5 off $30 Kids' Apparel Purchase at Target!
LINK HERE
9.
To celebrate our 6th birthday, we're doing a Facebook Sweepstakes to give away $600 in Amazon Gift Cards to 6 lucky winners. Come enter for a chance to win! Thanks to all our members and fans for a great 6 years!
LINK HERE
PYP Forums State Forums Coupons 101 Register Contact PYP on Facebook Real Mom Kitchen blog
Welcome to PYP - The BEST source for original grocery deals and information. We don't just recirculate second-hand deals from around the blogosphere - PYP is where it all starts! We have oodles of insider info, fabulous deals, ROCKIN' forums, and comprehensive shopping lists created by volunteers and staff. Look around and see what we have for you!