Thursday, May 20, 2010
8:30 AM |
Posted by Rebecca |
|
Edit Post
1.
Old Navy Flip Flops $1.00 Saturday, May 22nd! Old Navy opens at 7am. Limit 5.
2.
Cases of water are only $1.24 at Smith's this week!
Details:
Purchase 4 Nestle Pure Life Water, 24 pack, at $2.99 each.
Use 2 $1/2 coupons found
HERE
Receive a $5 coupon good on your next shopping order.
Final Price: $1.24 net price!!
3.
Huggies Diaper Promotion at Smith's! Pay $4.49 for a Jumbo Pack of Diapers!

Details: Buy $15 worth of Huggies Baby Care Products, save $3 instantly! See
THIS
thread for prices and printable coupons!
4.
Customized Photo Makeup Bags: 3 for 9.99 shipped!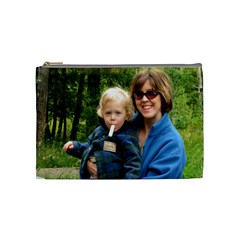 More info
HERE
5.
Extra 15% off at ChildrensPlace.com! Jeans & Bermuda Shorts start at $5!
More info
HERE
6.
Free Office Supplies after MaxPerks (store credit) at OfficeMax!
More info
HERE
7.
Sonic: Buy a Real Ice Cream Shake today, and get one FREE anytime!!

More info
HERE
8.
Lego Rock Band (for Wii, Xbox or PS3) plus $5 in MP3 downloads for $19.99 at Amazon.com!

More info
HERE
PYP Forums State Forums Coupons 101 Register Contact PYP on Facebook Real Mom Kitchen blog
Welcome to PYP - The BEST source for original grocery deals and information. We don't just recirculate second-hand deals from around the blogosphere - PYP is where it all starts! We have oodles of insider info, fabulous deals, ROCKIN' forums, and comprehensive shopping lists created by volunteers and staff. Look around and see what we have for you!