Thursday, July 8, 2010
8:36 AM |
Posted by Rebecca |
|
Edit Post
1.
Get $25 Restaurant.com Gift Cards for $2!

More info
HERE
2.
Combine codes at Kohls and save BIG! Get "The Big One" Beach Towels for $6.76 shipped!
More info
HERE
3.
Mini Mojo Flat Iron only $7.91 shipped at SallyBeauty.com!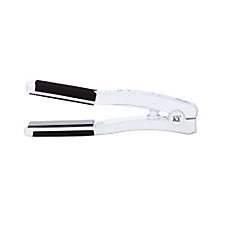 More info
HERE
4.
Get a Sports Illustrated Kids subscription for only $5 per year!

More info
HERE
5.
Coupon code for $10 off a $40 order at BuildABear.com!

More info
HERE
PYP Forums State Forums Coupons 101 Register Contact PYP on Facebook Real Mom Kitchen blog
Welcome to PYP - The BEST source for original grocery deals and information. We don't just recirculate second-hand deals from around the blogosphere - PYP is where it all starts! We have oodles of insider info, fabulous deals, ROCKIN' forums, and comprehensive shopping lists created by volunteers and staff. Look around and see what we have for you!